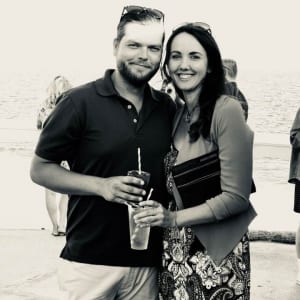 Hello!
Near Beach Rentals is family owned by a sister & brother and the 2 lucky characters who married them. My name is Samantha and I'm one of those lucky 2!
My husband Mark has been vacationing at the Cape since he was a child and like many, he fell in love with the area and so have I. So much so, that we decided to open Near Beach Rentals. With Mark being a jack of all trades, and myself being a farm girl with hospitality in my blood, this is a dream come true.
We are owner operators which means that we live in the area and you will see us at the Near Beach Rentals making friends and making sure our guests are completely satisfied with their stay. Our rooms are comfortable, clean and they offer excellent local scenery in our friendly beach town. Come, stay with us and enjoy all that the Cape has to offer.